With attendance and messaging already in Church Center, it's becoming the central spot for your day-to-day Group activities. And with the release of event management and RSVP responses, we're excited to bring even more of those day-to-day activities to your fingertips.
Events
Add, edit, and cancel events
Have you needed to update event details recently or perhaps an event was rained out, requiring you to cancel? Or maybe you finally decided on when your next event is and would like to add it straight from the app? No worries.
From the Events tab on either the app or the web, group leaders are now able to add, edit, and cancel any event.
Take attendance on past events
New to the Church Center app, you'll now notice the "Take attendance" button shows up on any past events requiring attendance. If you've missed attendance, or just want to make a few edits to those who were there, now you can.
Attendance alerts
We believe taking attendance is a helpful way to measure the health of your groups and member participation. As a way to encourage attendance, we alert leaders on the events page if attendance has been missed for any previous event(s).
When dismissed, leaders will only see that alert next time attendance has been missed.
RSVPs
With RSVPs, both leaders and members can now respond using Church Center app and web.
From any event, you'll see a "respond" or "change your response" button towards the top!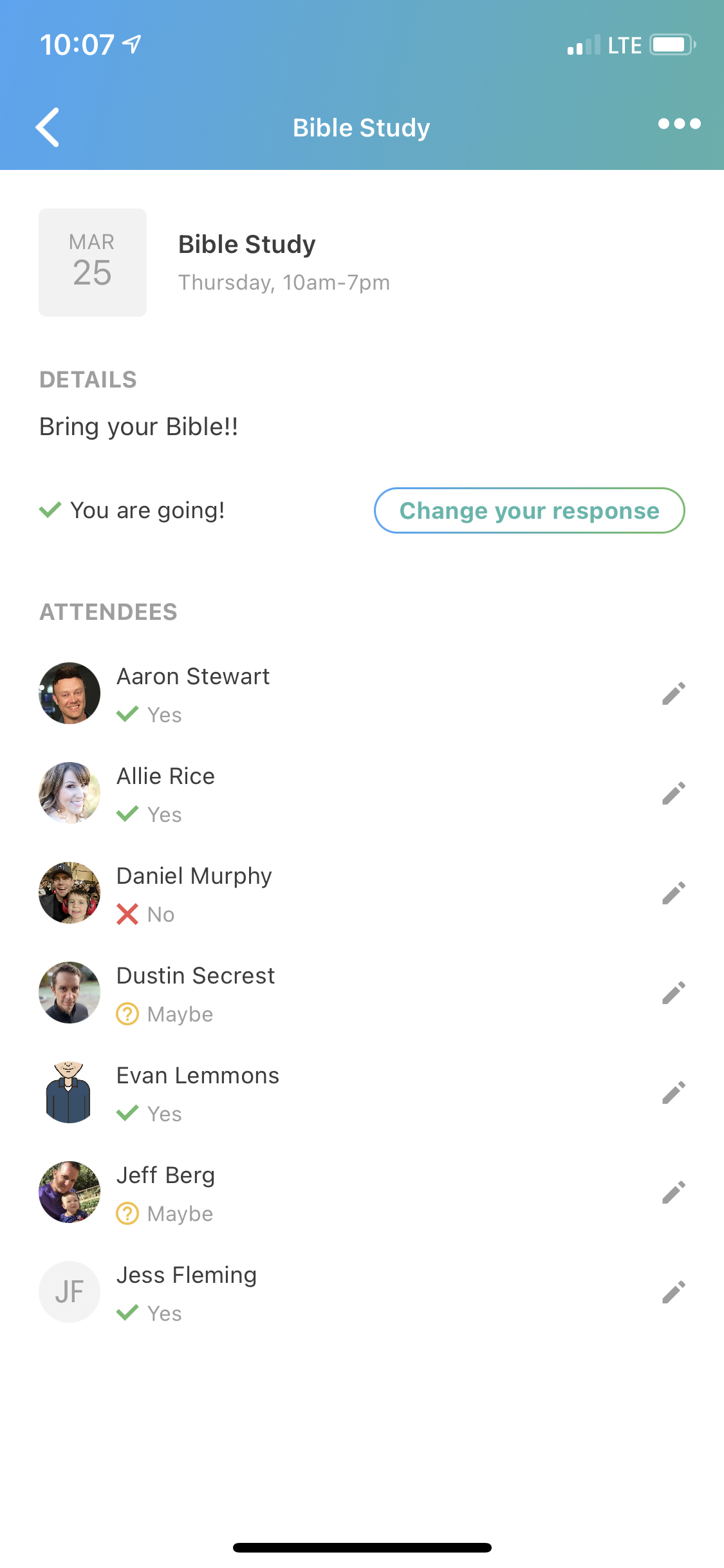 If you're a leader, you'll also be able to edit your member's responses by tapping the pencil icon to the right of each person.
That's all for new updates, but we're excited to continue bringing even more features to leaders and members using Church Center in the months to come.
Stay Connected!
Team Groups