Small groups don't have to stop just because you have to stay at home. Now, you have the choice between adding a physical address and a virtual location to your group or group events!
In the Location section, choose Virtual (link) as your location type. From here, you can paste the meeting link to whatever video conferencing platform you use. Some popular ones are Zoom, Go-To-Meeting, and Google Hangouts.

The link to your virtual location will be sent out in all event reminder emails...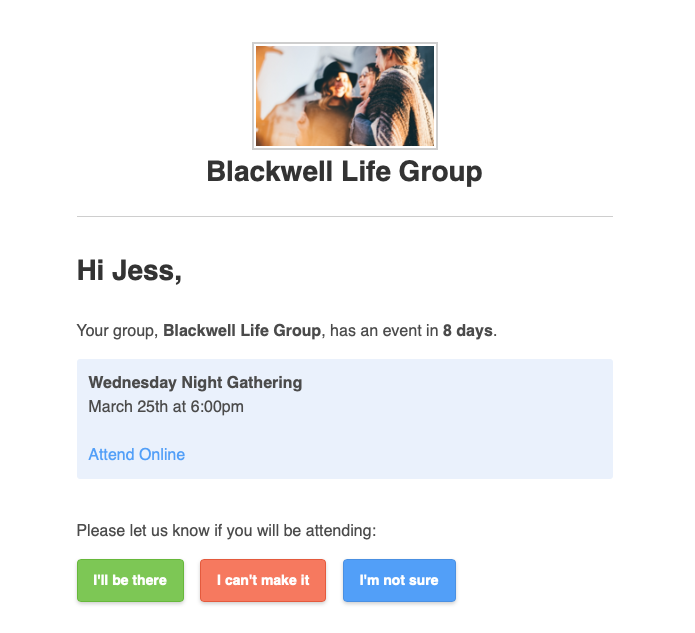 ... and will be accessible in all the areas the group location is displayed. This functionality will be added to the Church Center App later this week.
We know the situation with COVID-19 is forcing churches to be creative in how they stay connected and offer community. We're doing what we can to ease that burden. Please let us know if there's anything else we can do to make life a little easier on your groups right now!