Personal information is...personal. We all want to be able to decide who has access to our email or phone number, even if it's with people at church.
Every piece of your congregation's information you store in Planning Center is secure, but we still think it's important to give individual congregants choice over how their information is shared through Church Center.
With the latest update to Groups, members can decide directly what information they'd like to share with other people in their group, rather than an admin setting the sharing defaults (as was the case).
When people log in to Church Center—app or web—they'll see an option to Review shared information in their group member listing. From there, they can choose the information they want to share with that particular group, and save the same settings for any other groups they are currently in.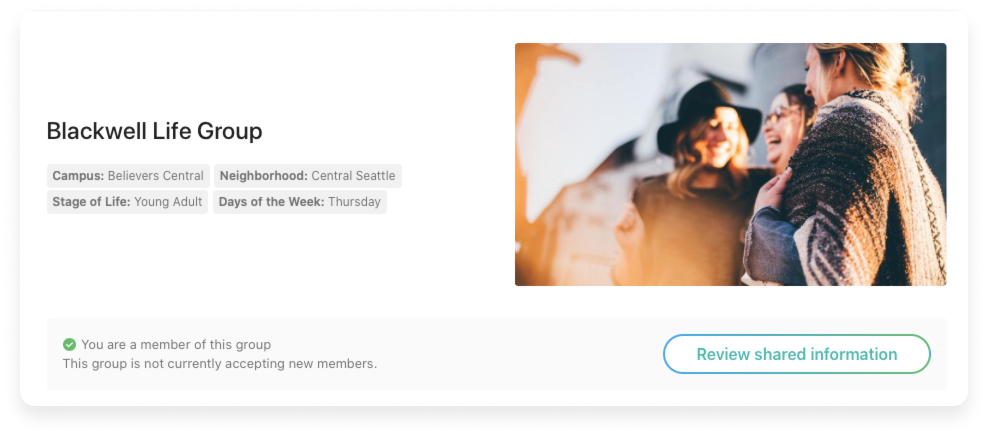 Now that control over personal information is squarely in the hands of members, we can start adding more profile fields for them to share. Let us know what information your members are looking to share with their fellow group members!