Group Messaging is finally available on Church Center Web! Your leaders and members now have the option to communicate with their group a bit more formally. They can draft up longer posts to send from their computer while still having quick access to reply from the Church Center App on their phone.
Those members who do not have a smart phone or were unable to download the Church Center App can now participate in conversations happening in their small group.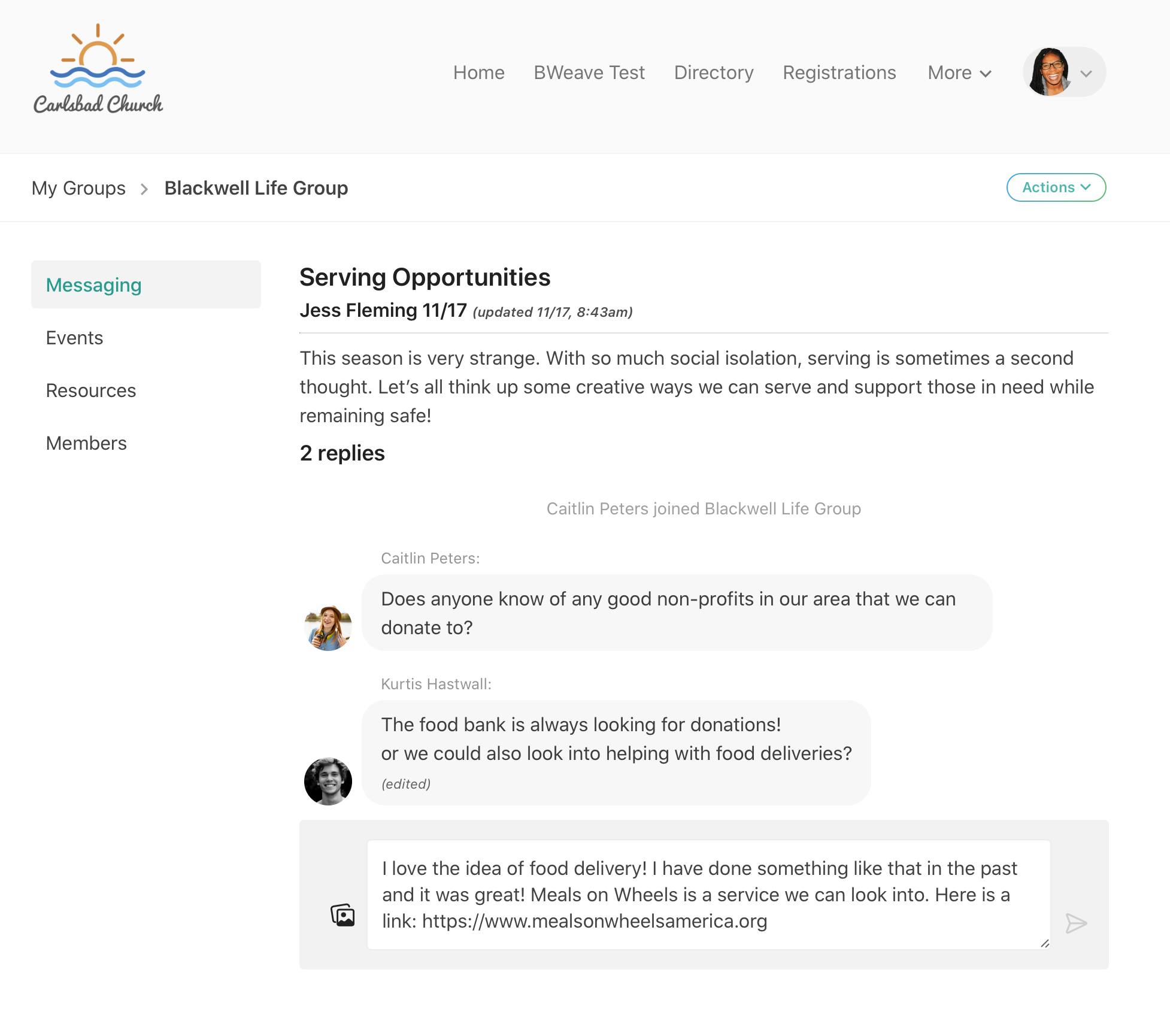 Now that we have removed the 50 member limit and added Messaging to the web, we are ready to move Group Messaging out of Beta! If you haven't enabled Messaging for your groups yet, you can learn how to do that here.
We are still working on building out new features for Group Messaging, like an email notification for new topics, notification preferences, and more!
💬 Happy messaging,
Team Groups