We've made a change to RSVP's that now allow any member or leader to respond to an event at any time, even if the reminder email hasn't been sent out yet.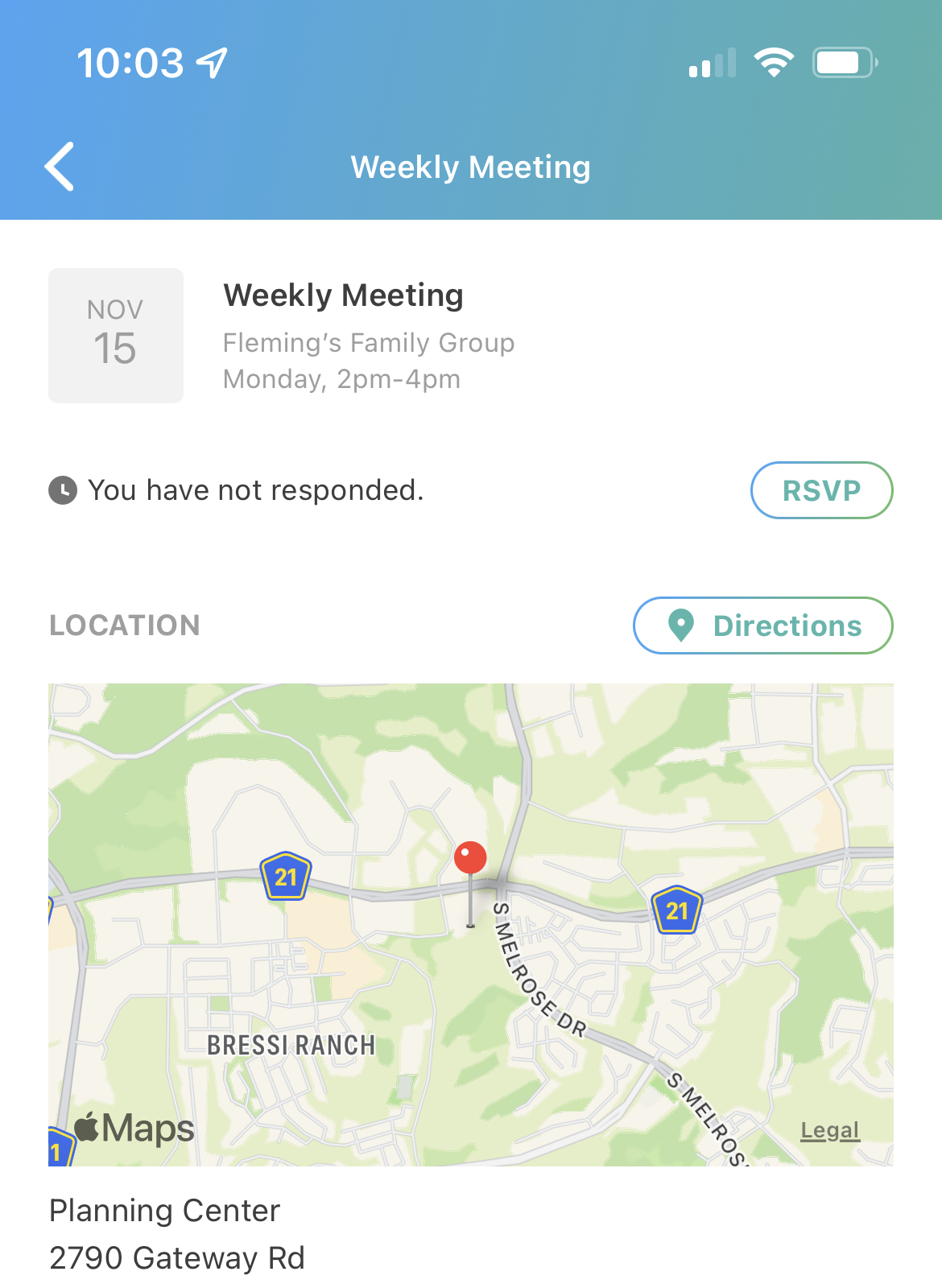 This doesn't have much of a visual change, except that now the RSVP button is exposed on all events. This does however present a slight mental model change; now the reminder emails are just reminder emails, instead of the only way to request RSVP's for an event.
Reminder emails will still include the option to RSVP or change your response for an event.
Stay connected!
Team Groups