The heart of your small groups are usually found in face-to-face conversations. Maybe someone shared a prayer request, a special moment, something to mourn, or maybe someone visited for the first time.
The health of your group can depend on moments like this, and with Planning Center Groups, you can now track them.
Event Notes
On each event your leaders will have the ability to add a new note or view any notes made by another leader. Type anything you'd like, and feel free to come back to edit it as the event progresses.
One of the main use cases we imagine is the ability to track your visitors. If they're only in attendance for a short time, and/or they're not ready to be invited into the group, your leaders can add their name and contact information in the note.
Visitor Count
Tracking who visited is only one of the sides to tracking visitors. The other is making sure your attendance count is correct. For that, you'll see a visitor count button at the bottom that allows you to track the number of visitors that attended.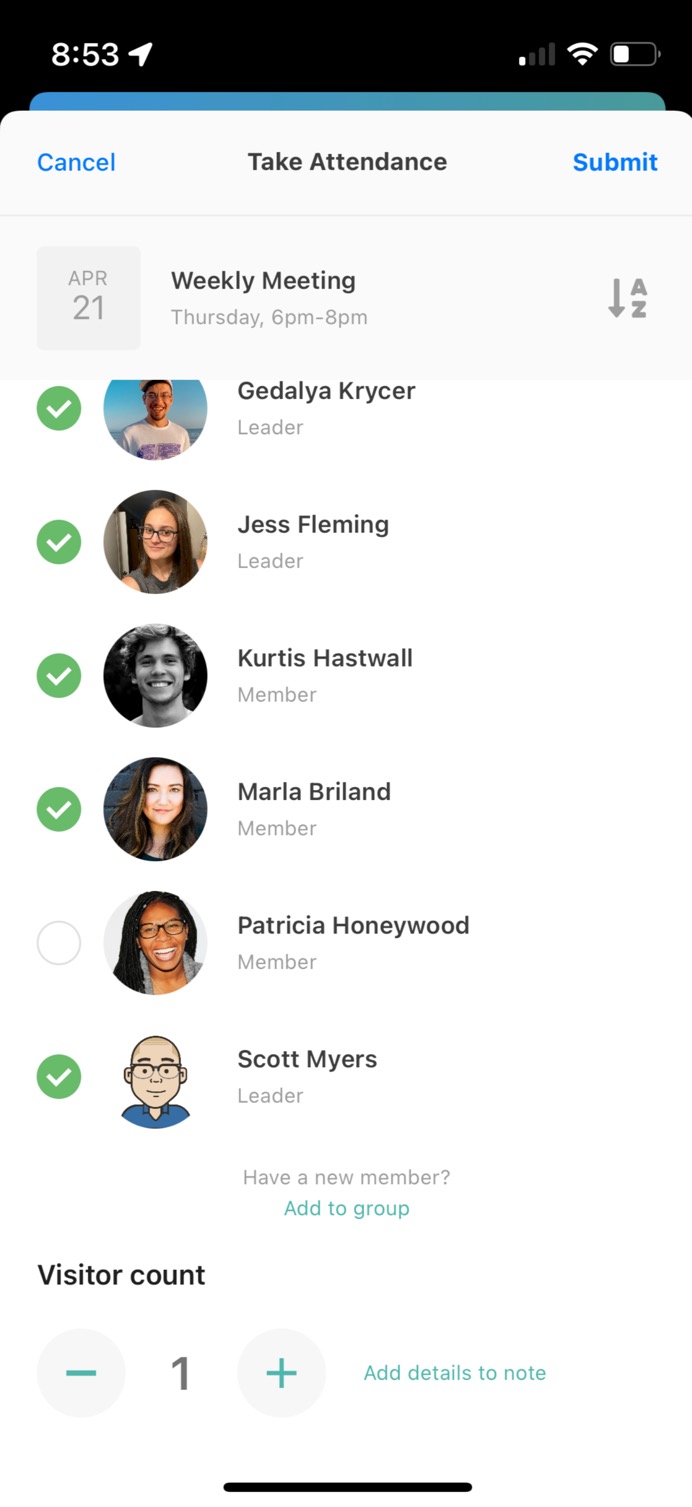 As with everything we have in the Church Center app, we also have these features available on the web version of Church Center.
Viewing notes on the admin side
Any Group Type Manager or above can see both Event Notes and Visitor Count on the admin side of Groups. From the attendance page, you'll see these play out at the bottom of the graph. Simply tap on it to view the details of the note!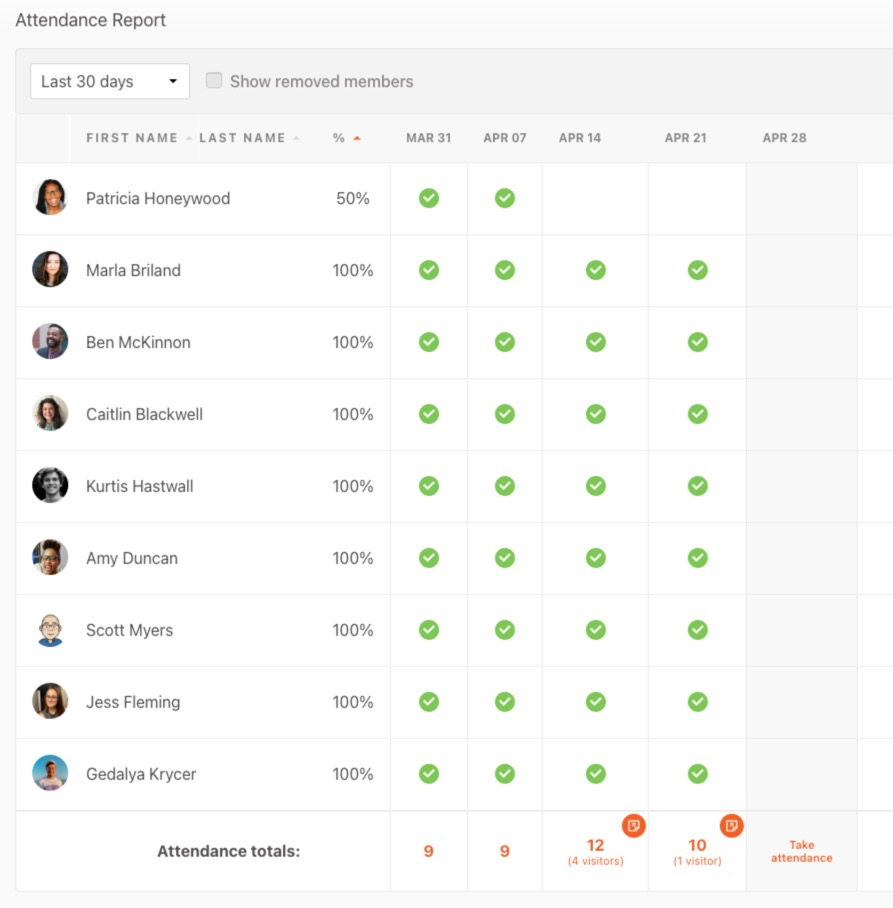 We hope these new features help you track the important things in Groups, all from the convenience of your phone.
Stay connected,
Team Groups